Saturday, 26 February 2011 11:27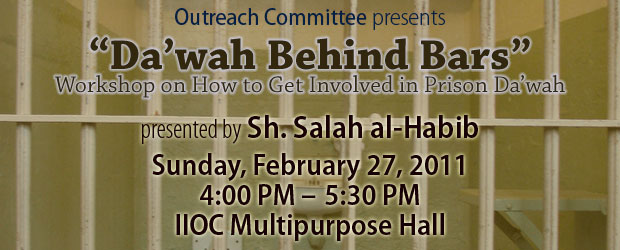 | | | | |
| --- | --- | --- | --- |
| Recurrente: Introducción al Islam en Español | | | |
Saturday, 26 February 2011 11:18
"4 Sesiones acerca la Historia del Islam en España"
Orador: Doctora Mariam Saada, especializada en el lenguaje de Al'-Andaluz (Aljamiado)
Cuarta Sesión empezara el Domingo, 6 de Marzo
Hora: 1:30 PM – 2:30 PM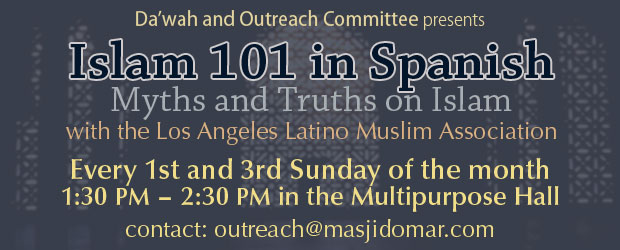 Last Updated on Saturday, 26 February 2011 11:50
| | | | |
| --- | --- | --- | --- |
| Ongoing: Fundamentals of Islam | | | |
Saturday, 26 February 2011 11:13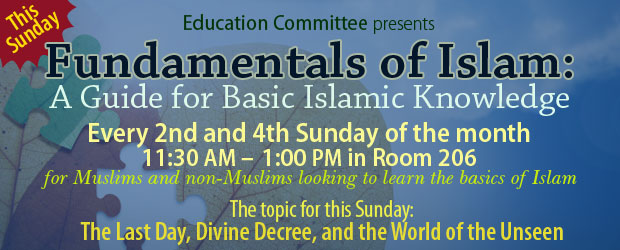 Last Updated on Saturday, 26 February 2011 11:17
| | | | |
| --- | --- | --- | --- |
| Local Anaheim Catholic all boy school visits IIOC to learn about Islam | | | |
Sunday, 28 February 2010 09:02
On February 20, 2010 a local Anaheim Catholic all boy school visited IIOC to learn about Islam as part of the Servite Formation Program.
Last Updated on Saturday, 26 February 2011 11:12
Monday, 17 August 2009 20:17
Open Mosque Day
"Rights in Islam"
When: SUNDAY, OCTOBER 18, 2009 – 11:00 AM – 4:00 PM
Where: Islamic Institute of Orange County
Description: Join us for a special mosque tour and information session on the rights in Islam. Learn about the Qur'an and the beliefs of Muslims. This is presented by the Outreach Committee.
*Refreshments will be served*